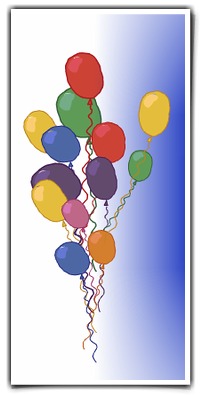 Questions, Answers & Things to Know
Q: When is a booking final?
A: A booking for a party is not final till a $50 deposit is made via debit card, credit card or paypal.
Q: What are all the shows you provide for schools, boy scouts, parties, etc?
A: I do science shows, bubble shows, puppet shows, magic shows, drum circles, plus silly clowny shows! For mobile entertainment I also do stilt walking and strolling magic. Plus am an expert balloon twister and face painter, and am a fun game referee for kids games!
Q: What do I do to not cause a scene if I didn't like the performer and don't want to pay them.
A: If you were not satisfied we provide full refunds, or if you choose, partial refunds too. You can just hand them a blank sealed envelope for it is our policy not to open it till we left the party, or you can pay the performer the remaining balance with no tip and contact us after the party and we will mail you a refund check.
Q: What can I do to help the performer be the best?
A: More info the better equipped and prepared we can be. How many kids, age range, venue details like indoors or outdoors, low ceiling or high ceilings, big room or small. Plus what types of things you had in mind or would like to see. The party is yours to customize.